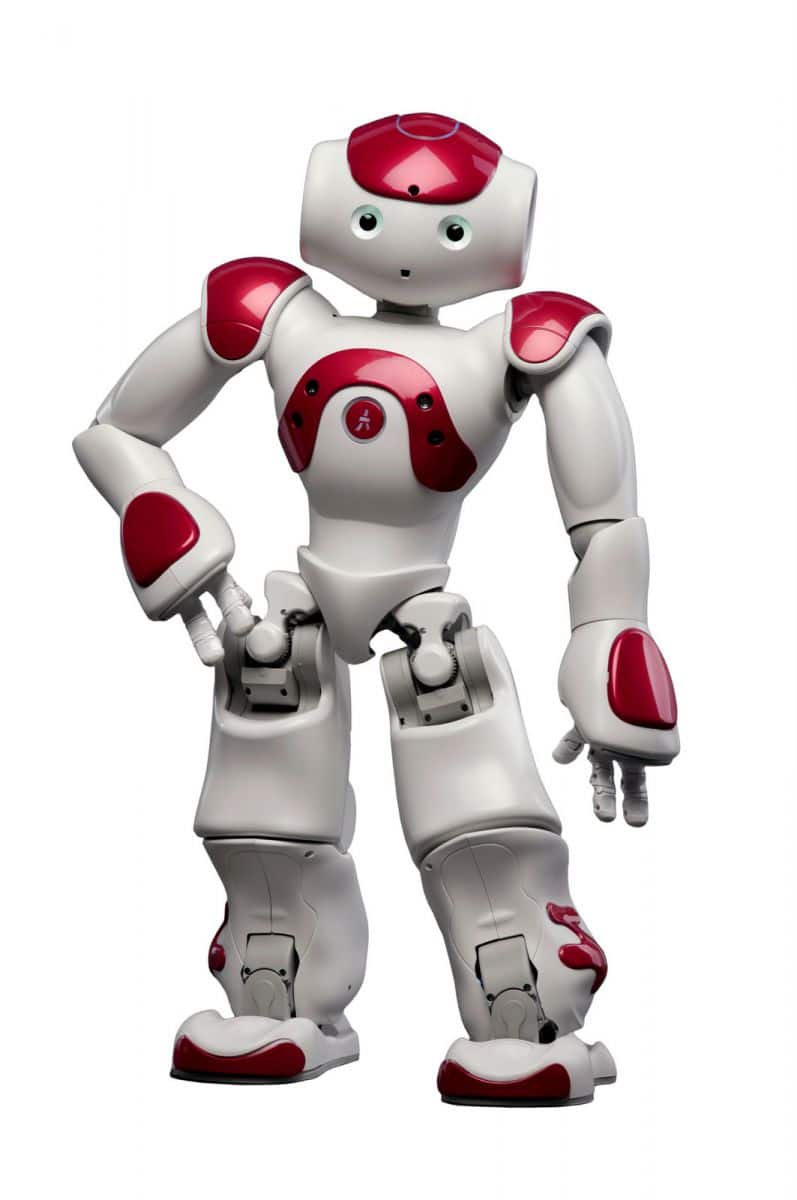 Workshop including Nao humanoid
Would you like to experience what Nao can do for your organization or event?
Nao is Aldebaran's  world famous humanoid robot.  This interactive robot is already in its fifth itteration. Nao is a very special robot with 25 degrees of freedom which means he can move almost as well as a human can. Walking, dancing, martial arts or balancing, nothing is too much for Nao. He can even write and play games.   
Nao robot 
You can now get to know Nao. Experience what he can do for your event in combination with a workshop we provide. Nao is very interactive because he is equipped with state of the art technologies: 
3D camera
Sensors 
Microphone
Facial recognotion